Digital Chat Station has leaked more details about the OnePlus 9 and OnePlus 9 Pro. According to the whistleblower, the two devices will essentially have the same displays as the OnePlus 8T and OnePlus 8 Pro, but with smaller punch-holes for front-facing cameras.
OnePlus is expected to release its next suite of smartphones in March, and Digital Chat Station has weighed in on what we should expect from the screens of the 9 and the 9 Pro.
There have been rumors that OnePlus plans to release three devices in March though, with the OnePlus 9E tipped as a budget option to the OnePlus 9 and OnePlus 9 Pro.
On the one hand, Digital Chat Station asserts that the OnePlus 9 will have a 6.55-inch display, which would be the same as the one found in the OnePlus 8T. Likewise, the OnePlus 9 will utilize a 120 Hz panel with an FHD+ resolution, a resolution that should correspond to 2,400 x 1,080 pixels, and a density of 402 PPI, assuming an aspect ratio of 20:9.
The OnePlus 9 will have a flexible and flat-screen too that OnePlus will intersect with a 3.8 mm hole for a front-facing camera. Again, this hole will sit in the top left-hand corner of the display.
The OnePlus 9 Pro will have the same size hole in an identical location, but with a QHD+ resolution like the OnePlus 8 Pro. In fact, it appears that the OnePlus 9 Pro's screen will retain the same key specifications as its predecessor, including a 120 Hz refresh rate and a curved finish.
On the other hand, Digital Chat Station adds that the OnePlus 9 will be 8 mm thick, 0.4 mm thinner than the OnePlus 8T.
The thickness of the OnePlus 9 Pro will be identical to that of the OnePlus 8 Pro, though. Moreover, neither phone will exceed 200 g, but both will feature Qualcomm's Snapdragon 888 SoC and a 4,500 mAh battery.
The OnePlus 9 series would seem an iterative update from last year's models then. However, OnePlus claims that it will bring its cameras up to the capabilities of those used by its competitors.
Hence, the Chinese company may distinguish the OnePlus 9 and OnePlus 9 Pro from its predecessors on their cameras' strength, rather than with design overhauls.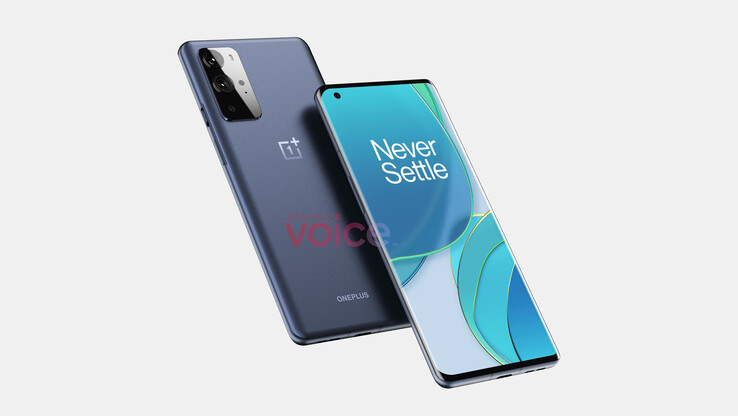 Source(s)